Born in 1813 in the tiny village of Nash in Shropshire, England, Edward Downes was the fifth child of a local Blacksmith named Thomas, and his wife Emma (née TURNER). The county of Shropshire is bordered by Wales to the west, and the English counties of Cheshire to the north, Staffordshire to the east, Worcestershire to the southeast and Herefordshire to the south. It is the heart of the Welsh Marches. The nearby River Teme flows from Mid Wales southeast into England, where it is fed by many brooks that flow down from Clee Hill.
The village of Nash still lies in a very remote rural area, centered on the chapel of St. John-the-Baptist, which is where Edward was baptised on the 26th of September 1813.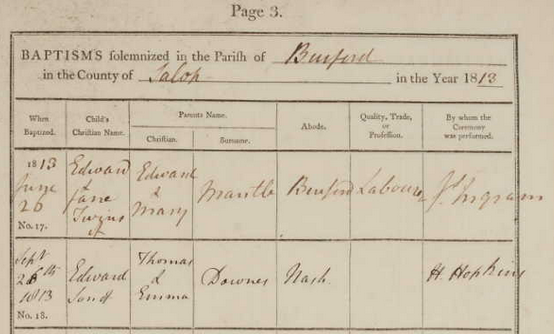 By 1841, Edward was a shoemaker living in the nearby town of Burford. Two years later on the 13th of June, he married Jane GITTINS, daughter of a shoemaker in the nearby village of Bitterley. Edward was living in Hope Bagot, a pretty agrarian village situated in a southwest valley, overlooked by Clee Hill, and so the couple were married in the church there, also dedicated to St. John-the-Baptist.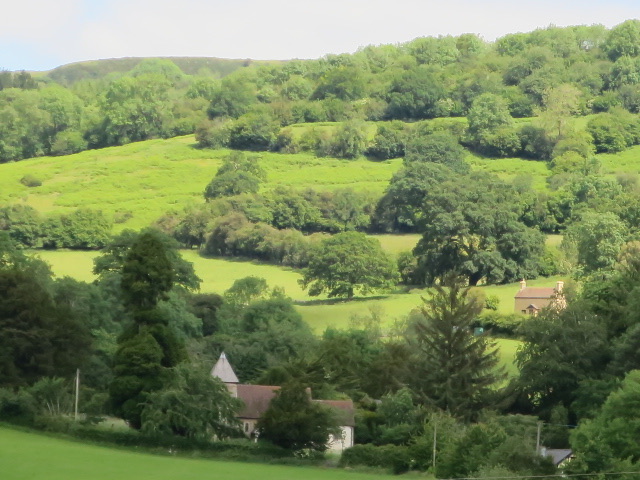 In the 1851 Census, the entire parish of Hope Bagot (which included the Village, Rectory, Pothouse & Court) contained 20 houses & a total of 87 inhabitants.
Edward & Jane had six children in total, the first five of which were born in Hope Bagot: William (born 1844), Edward (b. 1846), John (b. 1849), Emma (b. 1851), and Thomas (b. 1853). Their final child, Henry, was born in 1857 in Waitati, Otago, New Zealand after the family emigrated.
The Downes family were amongst the earliest settlers of the area known as Waitete/Waitati, arriving in Port Chalmers on February 5th, 1854, aboard the ship "Stately" out of London. Edward made an application to the Crown for rural land in 1861 in the North Harbour of Dunedin, Blueskin Bay, which he named Stately Farm. He made a great success of his career switch from boot & shoe maker to farmer, and was a pillar of his new community.
Jane Downes died at age 77 on Apr 21st 1892, and Edward died aged 84 on November 13th, 1897, at the home of his daughter Emma, who had married another local settler farmer named Kennedy Brown FERGUSON. They are both buried in the St. Barnabas Churchyard in Warrington, Dunedin.