While going through a family box of photos & ephemera a few weekends ago, I discovered that my grandmother had a third brother. Noel James MAY, son of William James & Doreen Alice (née BEVIN) MAY died in 1947, aged two, of a strangulated bowel. If I hadn't gone through that box with Mum & my Aunty, I'd never have known about little Noel.
We also discovered that Doreen had a sister who died young; Mavis Mary Bevin died in 1921 shortly before her 14th birthday. A funeral card was in the family box, but without it we'd never have thought to look for another sibling!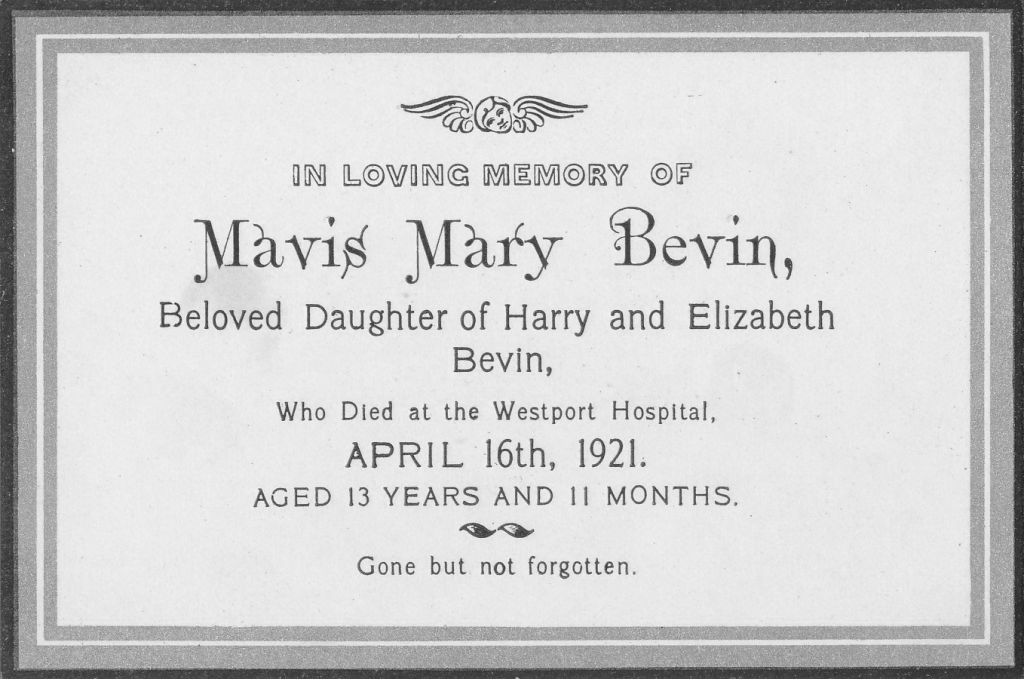 I've also been in touch with one of Mum's cousins, John, whose father Brian had a twin sister who died young. I'll make a separate post about poor little Norah another time, but to sum up – she died aged 11, in 1941, from tuberculosis.
This feels like an appropriate place to show the other side of Mavis' funeral card: