The parents of my maternal grandfather, Keith Ferguson DUNBAR, were Robert Walter Marshall DUNBAR and Hilda May FERGUSON.
Robert Walter Marshall DUNBAR was born 10 March 1896 in Barry Dock, Glamorgan, Wales, to John DUNBAR & Victoria Elsie LAWRENCE. He had two younger siblings: Duncan Keith (1898-1973) & Kenneth Ian (1902-1933).
His family moved to England not long after Robert was born: in 1901, they were living in Bristol, Gloucestershire. Ten years later, he was the pupil of a farmer in Kingstone, Herefordshire.
By 1915, Robert was living in New Zealand and working as a farmhand in Patutahi. He enrolled in the Army in November that year, and served in both the 1st and 2nd World Wars, spending over 20 years in service.
On 24 May 1921, at the Bainbridge Methodist Church on Hinemoa Street, Rotorua, Robert was married to Hilda May FERGUSON by Reverend Percy BATTY.
Hilda May FERGUSON was born 5 September 1896 on the island of Inch Clutha in Otago, NZ, to Thomas FERGUSON & Hannah Sarah RUTHERFORD. She was an only child, as her father passed away the following year, and her mother never remarried. She lived with her mother in Dunedin, Otago, in 1919.
Hilda and Robert lived in Rotorua, and had seven children, the last of whom was an unnamed stillborn boy. Their children were Margaret Sheila (1922-2013), Nancy Gwynedd (1924-1985), Keith Ferguson (1926-1977), Brian Howard (1930-2014) & twin Norah (1930-1941), and Marjorie Jennifer (1933-2016).
In 1935, the Dunbars were living in Reporoa, a small township near Rotorua, where Robert was appointed a Justice of the Peace for the local community. Devastatingly, Hilda died 2 April 1937 in Rotorua Hospital from childbirth complications after their stillborn son was removed via Caesarean. She is buried in Rotorua Cemetery.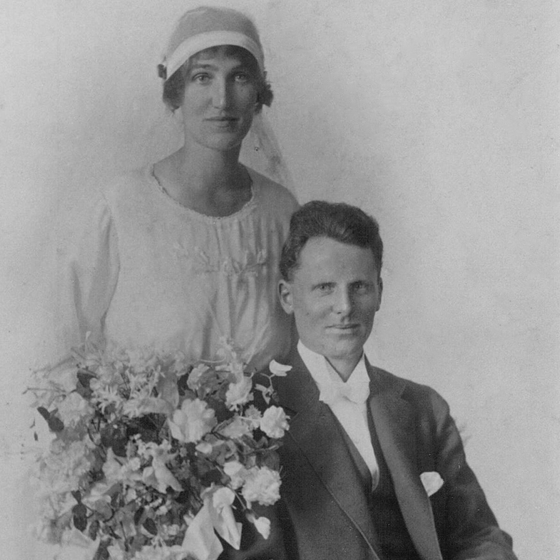 In 1938, Robert was living at 56 Eruera Street, Rotorua, and listed his occupation as factory worker on the electoral roll. With the outbreak of war the following year, he re-enlisted in the NZ Military on 22 September 1939, where he became a Quartermaster, rising to the rank of Major.
On 1 April 1941, he was appointed a Member of the Military Division of the Most Excellent Order of the British Empire (M.B.E.) in recognition of his distinguished service.
In 1942 he remarried, to Mary Ethel Berry (1906-1976), known as Molly, in Auckland. As per his military records, in 1946 he was living at 66 Queenstown Road with Molly, working as a clerk for the Auckland Rehabilitation Department. However, his second marriage was not to last, and in 1949 the couple divorced.
Robert had no interest in living alone, and in 1950 while in Oxford, England, he married Marguerite King (1893-1964). They returned to NZ the following year, where they lived in Rotorua at several different addresses – Fairley Road, Devon Street, then 22 Selwyn Road. Marguerite passed away on 9 October 1964.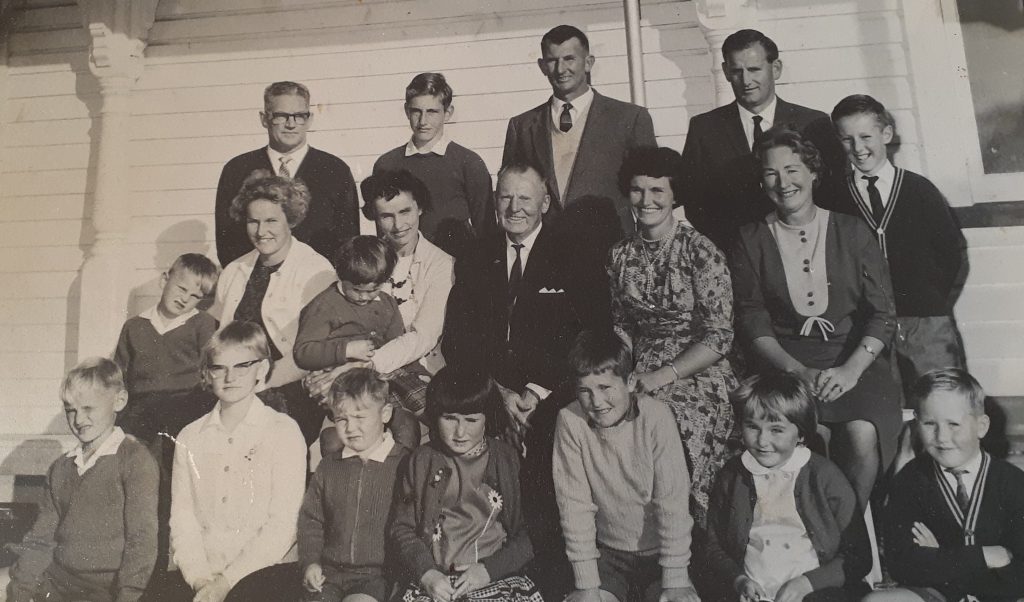 Robert moved to an apartment at 1 Fenton Street where he lived until his death on 18 January 1971. He was cremated, and his ashes interred with a plaque on the memorial wall at Rotorua Cemetery.