The parents of my great-grandfather, William James MAY, were Samuel MAY & Sarah Elizabeth PROBERT.
Samuel MAY was born 2 August 1885, in Mynyddislwyn, Monmouthshire, Wales, to William MAY & Sarah Ann WILLIAMS. He had eight siblings: Nicholas John (1882-1940), Alice Mary (1887-1965), Ann Maria (1891-1974), Sarah Ann (1892-1956), William (1894-1964), Amelia (1898-1967), Wesley (1900-1958) and James Henry (1902-1971).
By the age of 15, Samuel was working alongside his older brother Nicholas & his father as a coal miner & hewer, in Tylorstown in the Rhondda Valley, Glamorgan, Wales.
On October 16, 1905, he married Sarah Elizabeth PROBERT in the Tabernacle Baptist Chapel on Hannah Street in Porth, Glamorgan, Wales.
Sarah Elizabeth PROBERT was born 8 July 1887 in Montgomery, Montgomeryshire, Wales, to James PROBERT & Martha Ann DAVIES. She had four siblings: William James (1884-1969), Mary Jane (1889-1942), Nellie (1894-?) and Margaretta May (1899-1959).
Sarah and Samuel had three children, all born in Wales, but their middle child, a daughter, did not survive. In 1911, the family were living in Pontygwaith in Rhondda, at 67 Madeline Street. By 1919, they were living at 61 Woodland Road in Tylorstown when Samuel's father died.
The family emigrated to New Zealand a couple of years later, arriving in Auckland on 16 July 1921. Samuel's brother James had travelled with them, and they all settled in the mining community of Millerton, in Buller on the West Coast of the South Island. Samuel and Sarah spent about a decade there, before moving to 18 Rarora Road, Kelburn, Wellington sometime before 1938, where Sam got a job as a storeman.
Sarah died in Wellington on 23 December 1942. Sadly, their daughter Bronwen passed away eight years later. Samuel moved to Wanganui where his son was now living and spent the rest of his days there, passing away on 28 November 1959.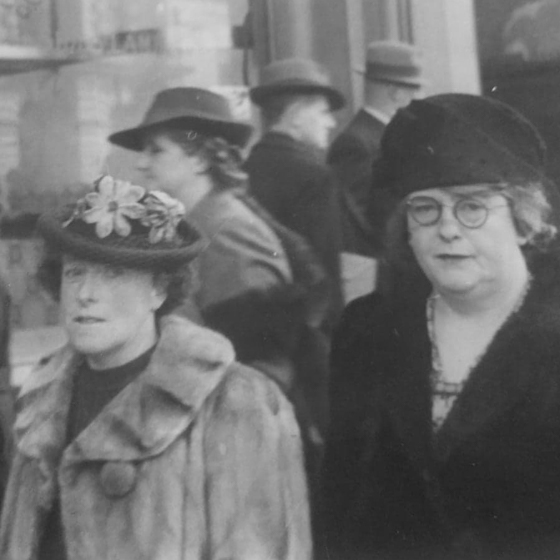 Children's Details
William James MAY
Born 30 Apr 1906, Gelli, Ystrad Rhondda, GLA, WLS
Married 7 Feb 1929, Millerton, Buller, NZ to Doreen Alice BEVIN
Died 22 Jul 1975, Wanganui, MWT, NZ
Alice Maud MAY
Born & died 1908, Ystrad Rhondda, GLA, WLS
Bronwen MAY
Born 1909, Ystrad Rhondda, GLA, WLS
Married 22 Dec 1927, Millerton, Buller, NZ to John Watson
Divorced 1937, Millerton, Buller, NZ from John Watson
Married 1938, Wellington, NZ to Albert Eric Jull
Died 20 Oct 1950, Karori, WTN, NZ